Tip Handle – Economy Version
---
Tip Handles make Saw playing much more pleasureable. No more sore thumbs and wrists, you'll be able to play for hours. The Tip Handle also keeps you from touching the blade, hence skin oil doesn't tarnish the tip.
---
I carry two cheats
Universal
Economy (pictured here)
My economy Tip Handle is well under half the price of the Universal Cheat - but it will only work with a saw equipped with a hole punched in the tip. (ALL OF MY SAWS HAVE THIS HOLE). If you will be using a Tip Handle with one of my saws, get this one. It's less than half the price of the Universal and is in fact more robust!
If you need a cheat for a saw purchased elsewhere, please order my
Universal Cheat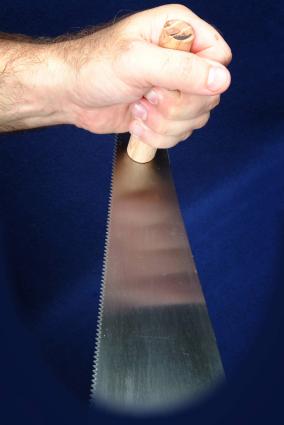 ---
Copyright 2010 MusicalSaw.com. All rights reserved.